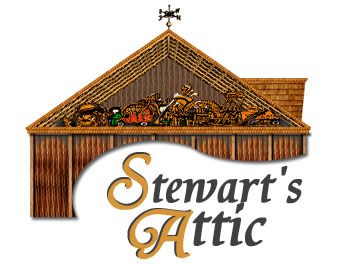 Since 1997 we've had our little attic open to the public.
Concentrating mainly on toys from the 'Baby-Boomer' generation we have items from the 1950's through today.
So please browse around, open boxes, ask questions and enjoy yourself!
Daily

Stewart's Best of the West
Dedicated to Johnny West and all of his friends!
Information, Price guides, Specials and much more!
I Know a Guy!
If you need 3D scans of non-copyrighted items... I Know a Guy!
index.cfm stewartsattic.com